New Zealand 2018 Vintage Report: South Island
New Zealand might be a cool climate wine producer but the summer of 2017/2018 was anything but cool. The hottest summer on record brought record early harvests for some regions and while the first half of the summer was dry, it was a soggy end: the remnants of cyclones Fehi and Gita dropped what was left in their rain clouds in February. The result is a smaller harvest than hoped for at 419,000 tonnes.
Our New Zealand producers have collaborated to provide a regional guide to the vintage so you know what to expect from the wines that are made on the other side of the globe for your customers to enjoy.
South Island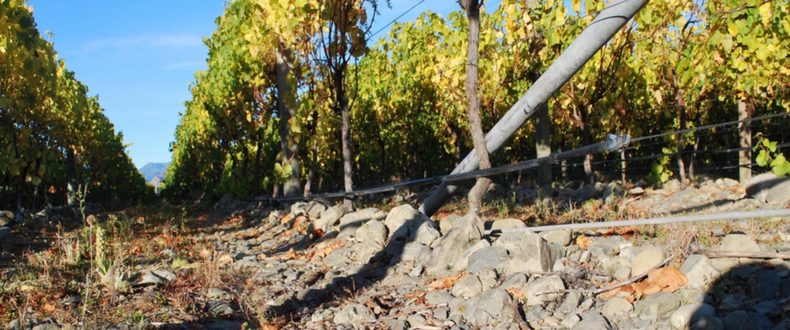 Ed Sheeran didn't plan his 2018 tour of New Zealand with winemakers in mind.
His six-date tour of Aotearoa started on March 24, when the New Zealand harvest is usually in its full fermenting throes. That's why Kel Dixon, Sacred Hill's Marlborough winemaker and his wife, had to head to Australia to see Sheeran play in Melbourne two weeks earlier. But in the early stages of the growing season, the vines were tracking between 7 and 10 days ahead of average, meaning the grapes could be arriving in the winery at the same time as Sheeran took the stage in Australia. It certainly wasn't looking Perfect for the Dixons but February rain delayed the start of the Marlborough harvest and their trip to Melbourne got the green light.
The remnants of two tropical cyclones – Fehi and Gita – brought rainfall to Marlborough, which postponed harvest. Between 20-27 February 100mm of rain fell in Marlborough but the region was then virtually rain-free until 22 March. Sacred Hill started harvesting on 15 March, after two weeks of dry weather. Dixon explains that Sacred was one of a number of wineries that started picking early and it was a decision that paid off, as warm March days and warmer nights led to Brix levels rising faster than anticipated, leading to elevated alcohol levels – and potential botrytis issues. Average daily temperatures in Blenheim, Marlborough's capital in March 2018 were 22.3 ˚C whereas in March 2017 they were just 16.3˚C.
The first parcel of Pinot Noir from the Waihopai was picked just before the rains arrived on March 22. Three consecutive days of rain, which included a soggy Sheeran concert in Auckland amounted to 40mm and the harvest was halted.  An extended warm, dry spell followed with the final parcel from the cooler Awatere Valley harvested on 10 April.
However, the combination of ex-tropical cyclones, March rain and warm autumn weather meant that those who left it late to harvest and had not been vigilant in the vineyard were rushing to beat botrytis; some lost the battle. Dixon notes: "I think the way the summer evolved laid the bed for possible botrytis issues toward the end of the season. We were seeing people walking away from their vineyards and not taking fruit later on and that's where our early start to harvest helped."
When it comes to the Sauvignon Blanc, which represents 80 per cent of New Zealand's harvest, Dixon couldn't be happier:  "There is incredible palate depth this year and a range of exciting flavours from pink grapefruit through to papaya and even stone fruit.
"Typically the pH of our Sauvignon Blancs are 3.15 to 3.2 and this year they are more like 3.2. to 3.3, which means they have a broader, richer palate."
The Pinot Noirs, reports Dixon, are "really ripe across the district  We pulled back on pump overs quite early on because there was great extraction [of colour and tannins]."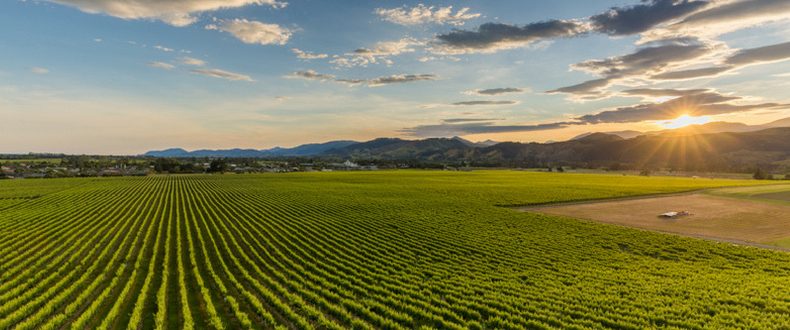 On the north-western tip of the South Island, Nelson is a land of vines, hops and hippies. The team at Nelson-based Seifried Estate will remember vintage 2018 for its very early start and its rapidity: it was over in less than three weeks. Historically, the harvest would take five to six weeks to complete.
The season got off to a quick start with Nelson basking in the hottest December ever – and records go back to 1862. February 2018 was the wettest month of the season as ex-tropical cyclones Fehi and Gita moved across New Zealand. On 20 February alone, there was around 200mm of rain in Nelson, which brought bringing flooding and landslides across the Nelson region. Seifried admits that the late summer cyclones brought challenges but drier weather followed and winemaker Heidi Seifred-Houghton says: "Overall we had some superb parcels of fruit with beautiful flavours and lovely ripeness."
The team reports that the 2018 wines will offer a riper spectrum of fruit flavours than the 2017 vintage. A higher-than-average pH combined with a touch more alcohol means you'll find the wines more weighty in the mouth.  "Particular highlights for us this year were Riesling, Chardonnay and Sauvignon Blanc from across our various Estate vineyards on the stony Waimea Plains, and our home block Pinot Noir from Rabbit Island."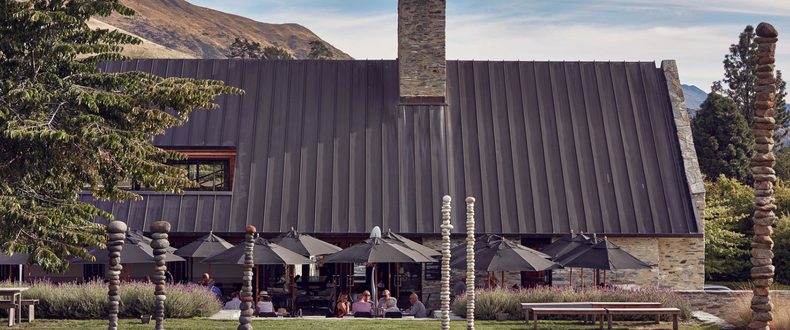 No two seasons are the same in the majestic mountainous landscape of Central Otago. The world's most southerly wine region sits on the 45th parallel and its unparalleled climate puzzles vineyard managers and challenges winemakers every year.
At Amisfield, winemaker Stephanie Lambert says "2018 epitomized this more than ever. It was hot, it was cold, we worried about sunburn, lack of sun, lack of wind, low acidity, disease, lack of flavour, it had it all for us. "
January 2018 was the hottest month on record for New Zealand, with a nationwide mean temperature of 3.1 °C higher than the 1981–2010 January average (Source: NIWA). The local town of Cromwell usually experiences six days over 30˚C over the year; in 2018, there were 21 days that exceeded that temperature in January alone.
Lambert concedes: "With heat waves in January we were now tracking three to four weeks early and our grape bunches suffered some severe sunburn damage on the western side. We certainly had concerns that the intense UV pressure would have negative consequences for flavour compound development."
But this being the slightly kooky Central Otago climate, in early February a storm brought snow and close to 100mm of rain and on February 20, there was a watery fall-out from Cyclone Gita's visit.
Slow and slightly uneven veraison could not stop the earliest harvest ever at Amisfield and across Central Otago. The Riesling crop was picked on March 5 – three weeks earlier than normal.
With some botrytis issues, in addition to frost and snow on March 22, some of the crop was lost, reducing final volumes. Lambert reports:  "The Pinot Noirs are lush and flavoursome with good natural acidity levels going into barrel.   The white grapes ripened well in regards to flavour but are presenting themselves with lower acidity."